News from Friends of the Rosicrucian Spirit Prayer Group
The Fellowship Of The Spirit Is The Realization of God
To all our friends Everywhere
To all our friends Everywhere
Our little prayer group, Friends of the Rosicrucian Spirit, is offering a summer school on the philosophy of the Rosicrucian Fellowship. It will be from August 16 through August 20, 2004. It will cover theoretical and applied topics in the philosophy and astrology. One series will be called Building the Soul Body, and it will be about the fundamental work of the Rosicrucian movement. No format has been determined yet but there will probably be several classes during the day and evening. If you would like to offer classes, workshops, or discussions on some aspect of the Rosicrucian philosophy (we will not be as wide-ranging as we are with the conclaves), please let us know. We would like to hear from many voices. There will be ample time for informal discussion and fellowship. We will probably take walks in parks and gardens. Again, no format has been set for evenings yet, but if you would like to offer some form of entertainment, please let us know. We have been thinking of a songfest and perhaps even some dancing for exercise.
Guests from out of town will be able to find lodging with various members of our group. We have not decided how to handle food, but we will work out something for healthy vegetarian food for everyone. Attached is a map of Madison and the area. If you let us know, we will meet your bus, train, or plane. If you come on Sunday afternoon or evening, you can join us for the Rosicrucian Fellowship devotional and healing services. This is an excellent opportunity to introduce new people to the Rosicrucian philosophy, so please tell friends and acquaintances who may be interested. It will help us to get the word out, because we do not have wide circulation with our mailing list.
If you are thinking of coming for all or part of the school, please inform us as soon as possible, because we have little time for preparation. You can reach us at the address above or the contact people listed below. We hope to see you.
Friends of the Rosicrucian Spirit

Friends of the Rosicrucian Spirit Prayer Group , is offering a Summer School on the Philosophy of The Rosicrucian Fellowship. It will be from August 16 through August 20, 2004.
306 West Lakeside
Madison, WI 53715-2035
(608)251-0254
fellowshipofthespirit@yahoo.com


Click here to visit the Rosicrucian Fellowship Official Web Site
Aquarian Age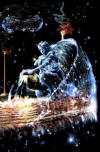 The Aquarian Age is a Web Site created and supported by Students of the Rosicrucian Teachings and dedicated to promote aquarian values and related subjects . It is related to The Rosicrucian Fellowship but not formally affiliated with it. It is not an official website of The Rosicrucian Fellowship .
This Website is hosted for free by Tripod. We are not responsible by the banners at the top of our webpages.

ROSE CROSS - A Quarterly Rosicrucian Online Magazine
#7 SUMMER 2004
http://ageless-wisdom.tripod.com
EDITOR & WEB MASTER :Alexandre David

http://www.greenpeace.org/international_en/